Our Services
Serving Richmond City County
VA Pawn in Richmond, VA is your one-stop pawn shop for electronics, gold, coins, and more. We work with you to ensure you get the best deal in town and with over 6 years of experience we provide excellent customer service and value. Call 804-303-8190 to find out more about our pawn shop services:

* Retail
* Gold Sales
* Pawn Shop Services
About Us
Pawn Shop Richmond VA
At VA Pawn we strive to provide the best pawn shop service in town. With 6+ years of experience, we specialize in all aspects of retail pawn shop services and our dedicated staff offers you the highest level of customer service around.

Established in 2014, VA Pawn is the local choice to find electronics, coins, tools, games, motorcycles, and more. Whether you're looking to sell your gold, buy a laptop, are looking for musical instruments, or other household items, we have a vast selection to choose from. We are a licensed, bonded, and insured pawn shop, and our goal is to providing exceptional customer service and the best prices in town.

If you're looking for a pawn shop in Richmond, VA visit VA Pawn for the best service in town. We buy coins, gold, and more and our staff is ready to assist with your purchase or sell. Call 804-303-8190 to find out more.

Products
* Gold
* Coins
* Electronics
* Tools
* Games
* Motorcycles
* Gaming Systems
* Audio Equipment
* Video Equipment
* Computers
* Laptops
* Musical Instruments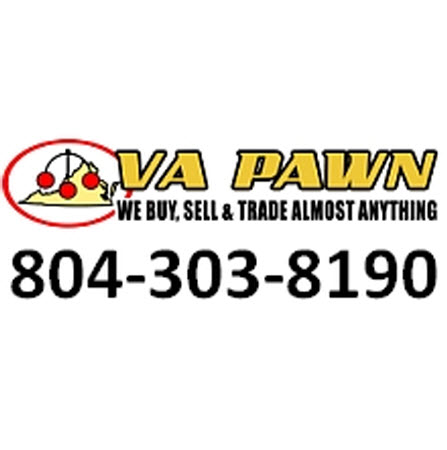 Pawn Shop Richmond VA
---
https://pawnshoprichmond.com
Payment Methods
Master Card, VISA, American Express, Discover, Cash